Flooring in Fairfax, VA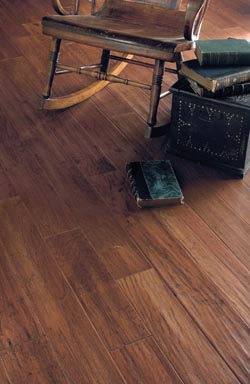 Visit a showroom with an excellent selection of flooring in Fairfax, VA. Flooring America Fairfax offers a huge range of hardwood, carpet, tile, linoleum, and much more. Whether you're installing floors in a new commercial development or replacing the tile in a residential bathroom, you'll find the materials you need at our location. We even offer complete installation services throughout the Fairfax and Washington, DC, areas.
Types of Flooring
At our flooring store, you'll find the right materials for every project, from offices to children's bedrooms. We stock beautiful, durable products from many of the industry's most highly respected manufacturers. As part of North America's leading flooring retail group, we offer quality you can trust. Our selection includes:
Hardwood Flooring
Carpet
Ceramic Tile
Luxury Vinyl Tile (LVT)
Vinyl Flooring
Kids' Flooring
Laminate Flooring
Waterproof Flooring
Several factors should be considered when choosing a flooring material. A material that is good for a living room or hall may not be appropriate for a bathroom. Similarly, commercial flooring has different requirements from home flooring. Our sales team is standing by to help you find the right type of flooring for your new construction or remodeling project. All of the materials we sell are available in a wide range of styles and colors, so you're sure to find a great option that suits your aesthetics.
A new floor can make a dramatic impact on the look and feel of a space, or it can blend seamlessly with the existing décor. Whatever effect you want to create, our team is here to help you bring your vision to life. If you're not sure what you want, we're always happy to provide guidance and advice.
Top Flooring Brands
A well-made floor should last for many years without showing signs of age. At Flooring America Fairfax, we carefully select products from the nation's top flooring brands. With proper care and maintenance, your new floor will stand the test of time.
Flooring Installation Done Right
Our team makes the flooring installation process quick, easy, and hassle-free. We work quickly and efficiently while paying close attention to detail in order to deliver a perfect result every time. Our workers have extensive experience in the flooring industry, and they treat our clients' homes and businesses with respect at all stages of the installation process. Their goal is to deliver complete customer satisfaction and minimize disruption to your home life or business. Contact us to learn more about our installation services.
Contact us to discover our selection of flooring materials. We serve Washington, DC, Arlington, Springfield, Fairfax Station, Chantilly, and Fairfax, VA, as well as the surrounding region.